- Large Rig Intricately woven into scenery
- Quick load in, limited labor, midst of Covid-19 protocols.
- Managed to stay fully on track and on schedule and problem solve to fully transform the space.
- Great collaborative effort on all parts resulted in a stress free tech.
- Facilitated communication within the shop between Shops, production teams.
- Console Programming
- Atmospherics
- Creation of the "River"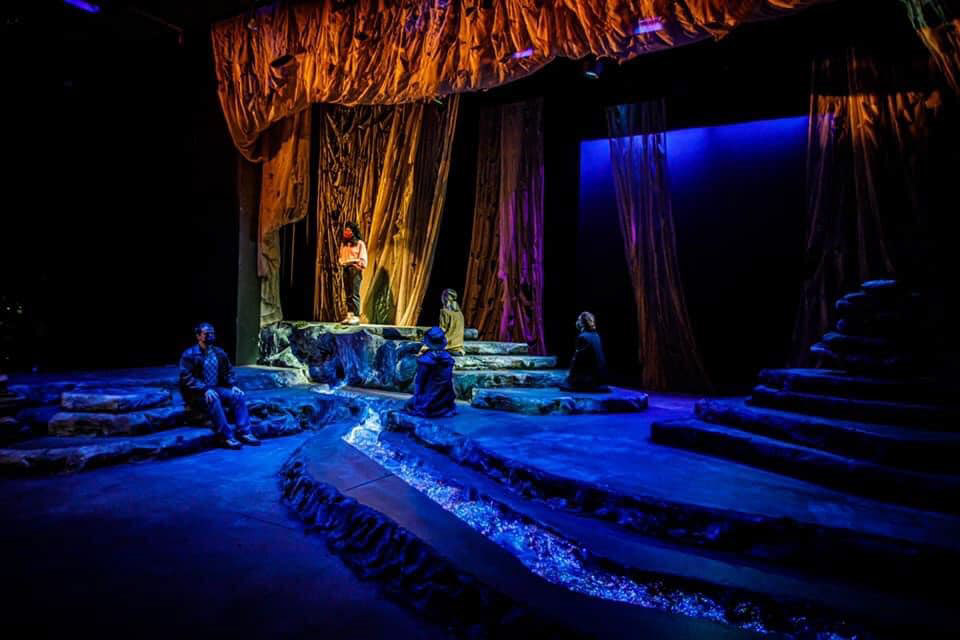 Director: Triston Pullen
Scenic Designer: Mollie West
Lighting Designer: Matt Beecher
Assistant Lighting Designer: Matthew Russell
Sound Designer: Jenni Propst
Costume Designer: Haley Grannon
Production Stage Manager: Kaylyn N. Nichols
Assistant Stage Manager: Zoe Perrock
Technical Director: Aaron Chang
Assistant Sound Designer: Micki McCormick
Dialect Coach: Jamie Warrow
Photography: BILL SIMMERS