- Large Rig with limited labor
- Quick load in, limited labor, midst of Covid-19 protocols.
- Big, Big Big Spectacle
- Managed to stay fully on track and on schedule and problem solve to fully transform the space.
- Design Input, Console programming
- Facilitated communication within the shop to clearly instruct a wide variety of skills while teaching and mentoring.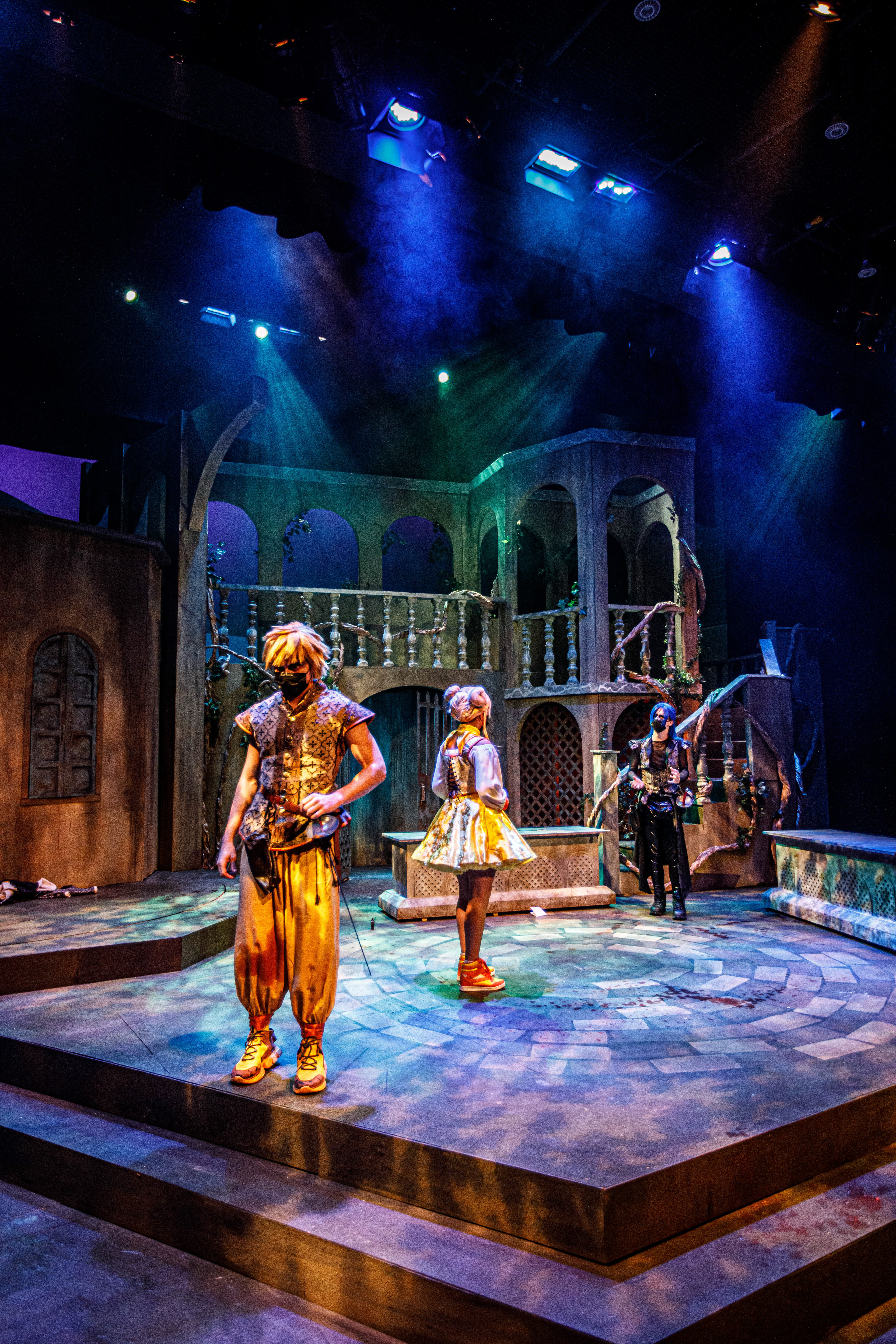 Director: MOISES HINOJOS
Sound Designer: ANNA JOHNSON
Lighting Designer: JENNI PROPST
Costume Designer: HATTIE FANN
Co-Scenic Designers: MOLLIE WEST and BRIAN RUGGABER
Co-Projections Designers: CORINNE FANN and IAN EASTERWOOD
Makeup Designer: MICHAEL MEYERS 
Production Stage Manager: ZOË PERROCK 
Fight Choreographer: SEAN CARTER
Assistant Director: LAUREN MATHEWS
Assistant Stage Manager: STEPHANIE SHEPPARD  
Associate Light Designer: MATTHEW RUSSELL
Associate Sound Designer: MICKI MCCORMICK
Assistant Costume Designer: EMILY ROARKE 
Technical Director: AARON CHANG  
Crafts Head: HEATHER DUZAN 
Production Electrician - NAT DEFUSCO 
Assistant Production Electrician - ANDREW BOONE
Artistic Director: HOLLY L. DERR
Poster Designer: JEN GILLETTE
Costume Shop Managers: HALEY GRANNON
Photography: BILL SIMMERS